Background
The Western Isles Lifestyle Lottery was born out of the recognition that, like many other places in Britain, there was a cash injection required to upgrade and improve, not only the presentation of the Islands for the increasing tourist trade, but also the year round lifestyle for, approximately, 28,000 Island residents.
Significant planning for improving the Islands has been carried out by our Local Authority - Comhairle nan Eilean Siar Regeneration Masterplan - designed to improve the economy of the Islands on a long term basis.
In addition, Stornoway Port Authority have released news of their own "ambitious" planning which would radically alter the presentation of the town for the better.
Despite our Islands now enjoying a multi-cultural population, it is a sad fact that the overall population is in decline. There are continuous observations posted on social-media of a "dying town" and, as in many other areas, social media itself has attributed to the decline in the level of socialising within town centres and small communities. It is another fact that government funding cuts have, and will continue to, negatively impact on the resources available to our Local Authority for anything other than priority needs – Education, Social Work, Roads & Transport, Housing etc.
So how can the people of the Western Isles, collectively and inclusively of all cultures, help ourselves and at the same time be the front runners in being pro-active within our own community?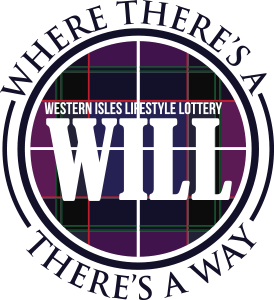 Raising £96,553.60 a year
3376 tickets of 4000 ticket goal
---
Recent Supporters:
Mx G supported Uig/Breasclete/Lochs with 1 ticket
19 hours ago
Ms M supported WICS with 1 ticket
39 hours ago
Mr M supported Uig/Breasclete/Lochs with 2 tickets
40 hours ago
Ms M supported Broadbay with 1 ticket
44 hours ago
Ms A supported Isle of Uist with 3 tickets
2 days ago
Mrs C supported Ness & Westside with 2 tickets
2 days ago