Local Lottery Team Surprise Tarbert Community Centre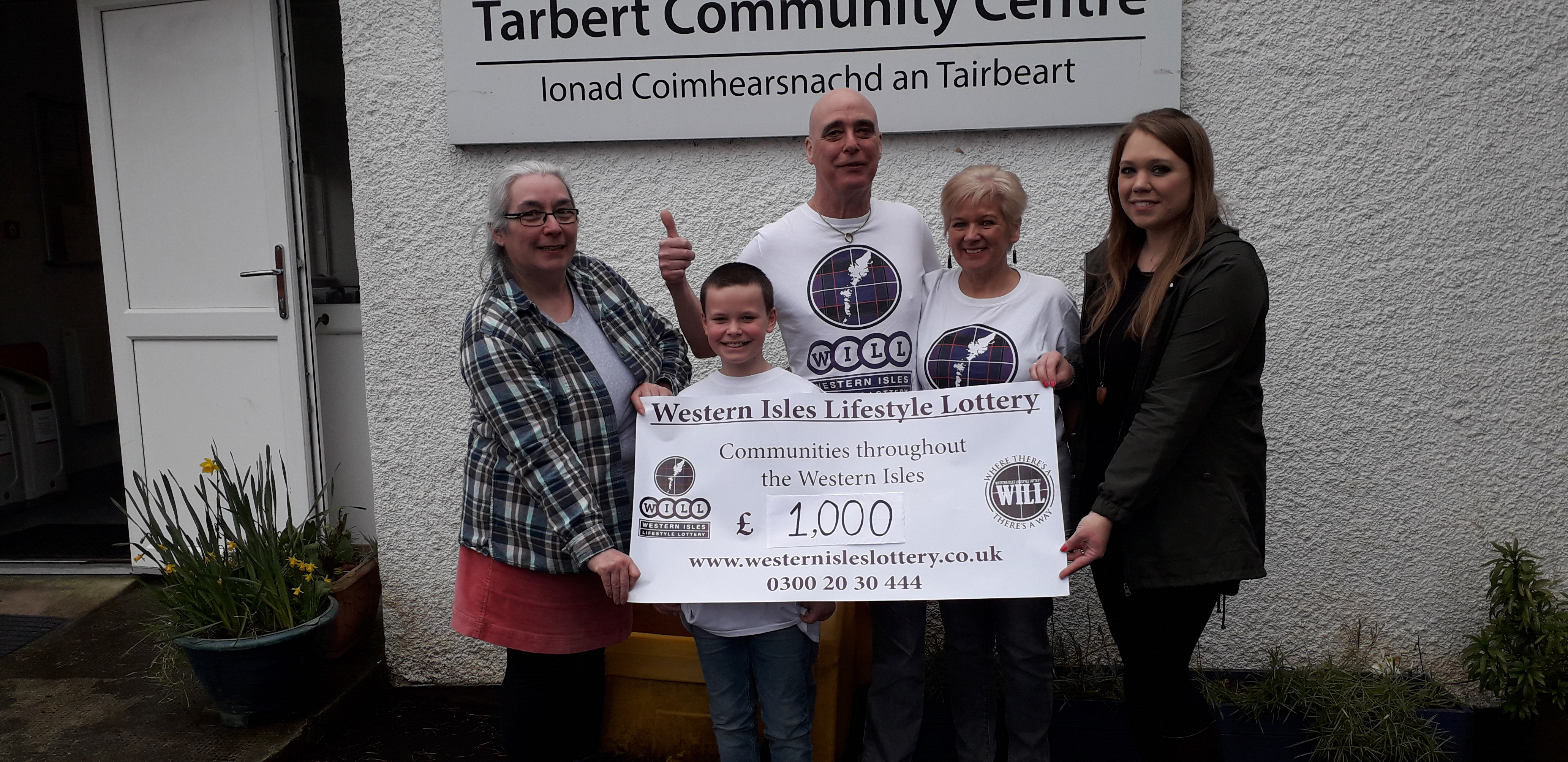 The Committee of Harris Mutual Improvement Association held a successful "Swishing" Event in the Tarbert Community Centre on Saturday 14th March, to help raise funds to replace the roof of the Centre.
Over recent months, the group have been able to significantly upgrade the interior of the valued Community Centre which depleted their available funds. They are now urgently attempting to raise enough to lever match funding which will allow them to fully replace the roof and safeguard the works already carried out well into the future.
The Lottery Team responded to an application from the Committee by making an un-announced visit to the Event, and presenting delighted members with a cheque for £1,000, doubling their day's profits.
Janet Paterson of the Western Isles Lottery Team said "This is the first time we have simply turned up at an Event and surprised the organisers with funding and the response was fantastic. We recognised the importance of the group's aim and the hard work they had all done to make their Event a success. The Lottery Team are proud to be able to help.
The funds were the proceeds raised by Supporters of the Lottery within the Harris area and the Team announced that all further proceeds raised up until end May 2020 will also be awarded to the group. The final amount of funding relies purely on the local Community supporting the Lottery by purchasing tickets.
"To date, Harris have benefitted from £10,000 worth of funding across a variety of Community Groups and there has been no reduction in support. In addition, £3,188 has been won in Cash Prizes within the Harris Community.
Gordon MacDonald, HMIA Chairperson said, 'Replacing the ageing roof tiles on the Community Centre is the final stage in an ambitious programme of refurbishment and redevelopment taken forward by our hard working committee and we are all incredibly grateful to all at Western Isles Lottery for their generous support towards our funding target!'
Pictured are Malcolm & Janet Paterson with Lewis MacKenzie from the Western Isles Lottery Team presenting the cheque to Kate Blake and Heather Campbell from the Harris Mutual Improvement Association. You can join in by clicking the 'Buy tickets' button at the top of this page.
Funds raised this year
£90,233.00
3155 tickets of our 4000 ticket goal